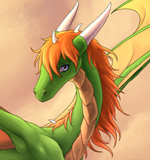 I wish only to observe and to learn, should the need arise, I wish to teach and to aid, I wish to take comfort in the words and presence of those whom are like me,

In that despite our distances and differences in life, we all have one thing in common, a connection to that majestic entity, the Dragon!


Add a New Link



Instructions:
· Submit a unique link only once.
· All links are posted pending verification.
· Username and IP are recorded, so please don't abuse the system.

| S | M | T | W | T | F | S |
| --- | --- | --- | --- | --- | --- | --- |
| 1 | 2 | 3 | 4 | 5 | 6 | 7 |
| 8 | 9 | 10 | 11 | 12 | 13 | 14 |
| 15 | 16 | 17 | 18 | 19 | 20 | 21 |
| 22 | 23 | 24 | 25 | 26 | 27 | 28 |
| 29 | 30 | | | | | |