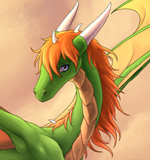 I wish only to observe and to learn, should the need arise, I wish to teach and to aid, I wish to take comfort in the words and presence of those whom are like me,

In that despite our distances and differences in life, we all have one thing in common, a connection to that majestic entity, the Dragon!


Darkest Knight

Description : "Nightmare creatures and flesh eating dragons roam the kingdom of the wicked Prince John, destroying all those who cross their path. Tyranny and oppression rule, and ancient evil reigns over the helpless people of the towns and villages. Only the glint of fire on the sword of the Chosen One can overthrow the deadly ruler and restore the throne to its rightful owner."



Added: July 25th 2012
Reviewer: Jafira
Score:




Hits: 435
Language:


[ Back to Reviews Index | Post Comment ]