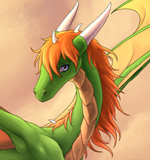 I wish only to observe and to learn, should the need arise, I wish to teach and to aid, I wish to take comfort in the words and presence of those whom are like me,

In that despite our distances and differences in life, we all have one thing in common, a connection to that majestic entity, the Dragon!


Dragon World

Info Source: http://www.imdb.com/title/tt0109661/

Movie Trailer: http://www.youtube.com/watch?v=b-27Xp66j3k

Description: "Young John McGowan travels to Scotland to live at his grandfather's castle after he loses his parents in a traffic accident. At the wishing tree he conjures up a dragon friend, Yowler. They grow up together, and one day documentary film maker Bob Armstrong and his daughter Beth stumble upon Yowler. Hungry for fame (and money), Bob convinces John to "rent" Yowler to local unscrupulous businessman Lester McIntyre. John is convinced in part by the offer to have the outstanding taxes on the castle paid off, partly because of his growing interest in Beth. Yowler is miserable in the new theme park built for him, and when it becomes clear that McIntyre has tricked them in order to exploit the dragon, John and his new friends take action."
Added: July 25th 2012
Reviewer: Jafira
Score:




Related Link: Wiki-Article
Hits: 497
Language:


[ Back to Reviews Index | Post Comment ]