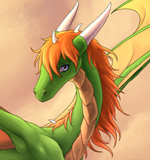 I wish only to observe and to learn, should the need arise, I wish to teach and to aid, I wish to take comfort in the words and presence of those whom are like me,

In that despite our distances and differences in life, we all have one thing in common, a connection to that majestic entity, the Dragon!


You are trying to access a restricted area.

We are Sorry, but this section of our site is for Registered Users Only.

You can register for free by clicking here, then you can
access this section without restrictions. Thanks.