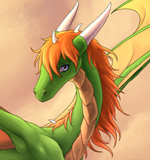 I wish only to observe and to learn, should the need arise, I wish to teach and to aid, I wish to take comfort in the words and presence of those whom are like me,

In that despite our distances and differences in life, we all have one thing in common, a connection to that majestic entity, the Dragon!


Q: The Winged Serpent






Description: "New York police are bemused by a spate of reports of a giant flying lizard that has been spotted around the rooftops of New York, which they assume to be bogus until the lizard starts to eat people. An out-of-work, ex-con piano player is the only person who knows the location of the monster's nest and is determined to turn the knowledge to his advantage, but will his gamble pay off or will he end up as lizard food?"



Added: July 25th 2012
Reviewer: Jafira
Score:




Related Link: Wiki-Article
Hits: 9847
Language:


[ Back to Reviews Index | Post Comment ]